Stewart & Stevenson Pushback Tractors
GT35-R1 | GT50-R1 | GT110-R1
RCL remanufactures Stewart & Stevenson pushback tractors (GT35-R1, GT50-R1, GT110-R1) as zero-time units at up to 40% cost savings. A brand new tractor with a reduced carbon footprint is the result of RCL reusing the steel structure of the original unit, avoiding significant amounts of harmful carbon emissions.


Call 888-989-2399 for Custom Pricing on this and all RCL Equipment.


The new Cummins QSB 6.7 engine is Tier III EPA and CARB certified. The power train includes Funk 2000 Series transmission and AxleTech axles. Older model transmissions are upgraded to current production axles. Current models are rebuilt to OEM specs.

A complete redesign of the engine compartment relocates the radiator and simplifies the cooling system. Major components are easily accessed.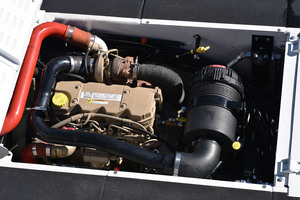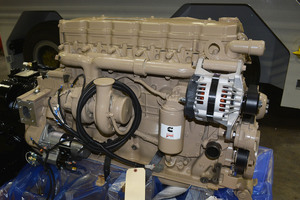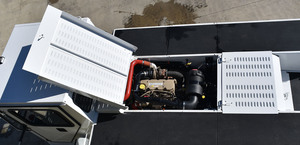 New Materials: Cab detail shows examples of new gauges, controls, switches, and seats. New wire harnesses, relays, and timers are standard. Wires are thermally marked with the proper number throughout entire length.
Redesigned Electrical: All circuits are now properly protected, and circuit breakers are clearly visible and easily accessible. Standard on all RCL GT50s is an electric emergency pump to provide power to the steering circuit if the tractor is being towed.

Parker Tough Cover: Parker Tough Cover hydraulic hoses and adapters are standard on all remanufactured loaders.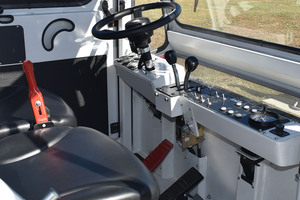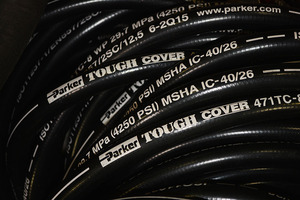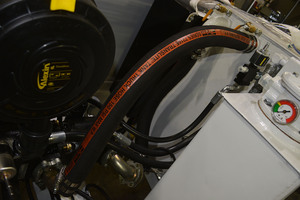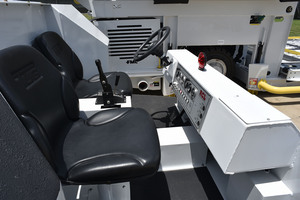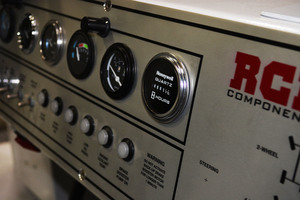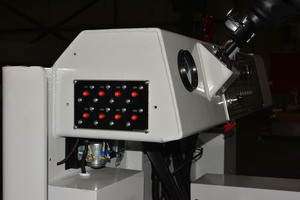 Parker Tough Cover hydraulic hoses/adapters are standard.